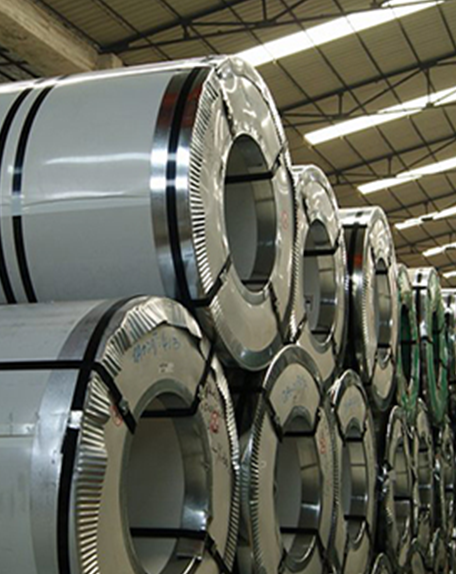 Cold Rolled Steel Coils
BBJ Steel has an annual production capacity of 150,000MT with state-of-the-art production facility using Japanese, German and Chinese machinery for all its main process, meeting international standards and customers' requirements. Cold Rolled Coils of BBJ Steel is available in thickness of 0.5 to 3 mm. All products are offered in a maximum width of 750mm and each product category is provided in a range of strength levels from drawing to structural and surface finishes from bright to matt to meet our customer specific requirements. The state-of-the-art technology allows us to produce steel of the highest quality. With strict quality control procedures and advanced technology our product provides an outstanding finish and workability which is highly valued by our customers in the automobile, home appliances, furniture, drum, tube, filter and various other industrial segment where it serves as a premium raw material for transformation into any number of value-added products for the domestic and export markets.
Manufacturing Standard
BBJ Steel produces Cold Rolled Coils (CRC) of international standard from imported Hot Rolled Coils (HRC). Our products are made according to the following recognized manufacturing standards; JIS-G3141, ASTM CS 1008 and equivalent.
Steel Grade

Applications
Automotive

Drum

Home Appliances

Electrical Appliances

Construction

Telecom

Tubes

Filters