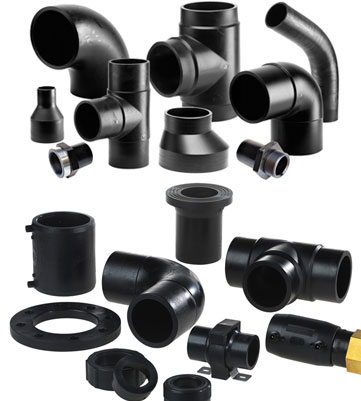 Polyethylene Fittings
BBJ Polyethylene fabricated fittings are manufactured from pipes in a wide variety of sizes and pressure classes. The standard range of polyethylene fabricated fittings are manufactured within our manufacturing facility where our experts ensure a quality product is being manufactured, fittings ranging in size from 20 ~ 500mm.
At BBJ our highly experienced workshop staff can fabricate specialty items to meet your individual design requirements. Additionally we can supply a full range of compression & molded fittings required to meet your needs. As a quality endorsed company, BBJ prides itself on setting high standards within our manufacturing facility. This has been proven by our strong growth and satisfied clients.
These fabricated fittings are manufactured according to latest International Standard ASTM F2206.
industries covered
Auto Industry

Architects & Consultant

Chemical Industry

Sugar & Fertilizer Industry

Telecom Industry

Furniture Industry

Oil and Gas Companies

Water Supply & Sanitation

Non Governmental Organizations (NGO)